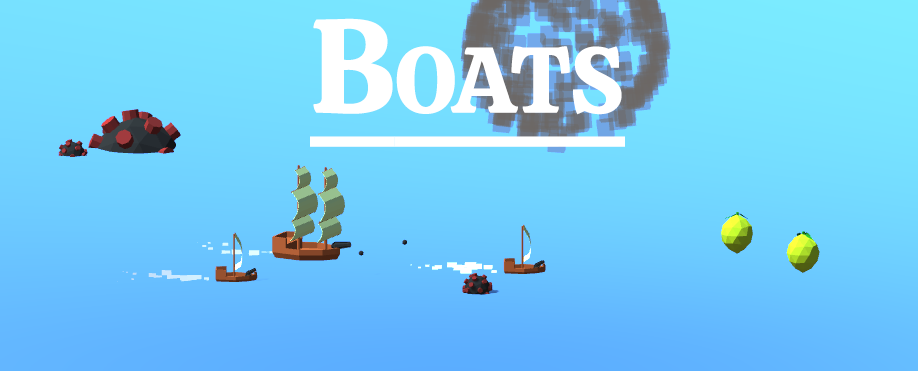 Boats
Take control of a boat and fight until you die in this battle for glory! I highly recommend you download the game for a smoother experience .
The game is small but fun (it ain't much but it's honest work) and I might add new features later who knows…Hope you'll like it. Let me know what you think in the comments.
Controls :
Move : Arrow keys or WASD
Shoot : Left Ctrl, Space or Mouse left click
Restart :Left Ctrl or Space bar
Hey! Small update, here is a recap of what's new :
Added health
Added shop and money
New ennemy
Added highscore
Fixed spawnrange
Let me know if you find any bug!
Always go for the lemon